CONFERENCE FEE
Peering Days 2024 conference is FREE of charge for 2 visitors from an ASN number that is directly connected to one of the conference hosts (BIX.HU, NIX.CZ, VIX.AT)
Invited speakers or panelists do not pay the registration fee
Other visitors, or more than two guests from the same ASN, incur a conference FEE

500 EUR when registered by January 31st
600 EUR when registered from February 1st until the conference date

Representatives of other IXPs, regardless of their affiliation to either of the conference hosts, are requested to pay a conference fee

500 EUR when registered by January 31st
600 EUR when registered from February 1st until the conference date

Registration fee payment deadline

The payment is due within three weeks of receiving payment instructions. Please note that an unpaid registration will be deleted after this deadline.
Please note the VAT payment information below

The organizers assess all registrations and have the right to refuse or cancel a registration without providing a reason.
Should you need any assistance, please contact Tereza Nepasicka on nepasicka@pemcom.cz
CAPACITY
Maximum capacity of the technical workshop 40 participants registered via registration form
Maximum capacity of the conference 250 participants for the each day registered via registration form
ARRIVAL
Tuesday 5th March
14:00 – 18:00 Technical Workshop (ICE Congress Centre)
19:00 – 22:00 Welcome Evening
Wednesday 6th March
10:00 start of the conference programme (ICE Congress Centre)
14:00 – 18:30 bilateral meetings (ICE Congress Centre)
20:00 – 24:00 Social Evening (Plac Nowy 1)
Thursday 7th March
10:00 start of the conference programme (ICE Congress Centre)
14:00 – 18:30 bilateral meetings (ICE Congress Centre)
CONFERENCE LOCATION
Address: Marii Konopnickiej 17, Krakow, 30-302, Poland
GPS: 50.048078N, 19.931310E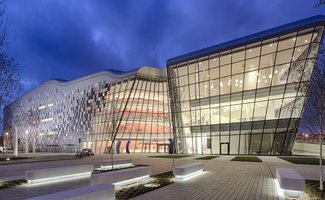 The ICE Congress Centre Krakow is the business and cultural flagship of the city, located in the very heart of Krakow.
RECOMENDED ACCOMMODATION
Address: Wygrana 6, Krakow, 30-311, Poland GPS: 50.046990N, 19.931873E
single room breakfast included 550 PLN 
double/ twin room breakfast included 630 PLN
please book your room via HOTEL RESERVATION SYSTEM
Address: Monte Cassino 2, Krakow, 20-337, Poland GPS: 50.047563N, 19.929792E
room prices are to be confirmed
Address: Marii Konopnickej 33, Krakow, 30-302, Poland GPS: 50.044242N, 19.934123E
room prices are to be confirmed
WELCOME EVENING LOCATION
to be confirmed
SOCIAL EVENING LOCATION
Address: Plac Nowy 1, Krakow, 31-056, Poland GPS: 50.051659N, 19.945417E
Plac Nowy 1 is not only a restaurant, it is a place where the unique atmosphere of Krakow's Kazimierz, loft and modern décor, great atmosphere combine with excellent cuisine in the style of casual dining, professional service and excellent cocktails. You can enjoy the view of Kazimierz's attractive tourist districts – the historical shopping pavilion from 1900 and the synagogue of Isaac.
PRODUCED BY
PEM Communication s.r.o.
Luzna 716/2, 160 00 Praha 6, Czech Republic
ID: 28431626, VAT ID: CZ28431626
The company is registered in the Commercial Register of the Municipal Court in Prague, Section C, Insert 141 017
Bank account: Raiffeisenbank 3768529001/5500
PAYMENTS
Account holder: PEM Communication s.r.o.,
Luzna 716/2, 160 00 Praha 6
Bank: Raiffeisenbank, Praha, Czech Republic
Number: 3768529001
Bank code: 5500
IBAN: CZ3155000000003768529001
SWIFT: RZBCCZPP
bank fees are paid by the sender
VAT payment information:
company registered in the Czech Republic – 500 EUR + 21% VAT
company registered for tax within the EU (except CZE) with a valid VAT number
– 500 EUR + 0% VAT (reverse charge)
company registered for tax outside the EU – 500 EUR + 0% VAT
non-business person from any region – 500 EUR + 21% VAT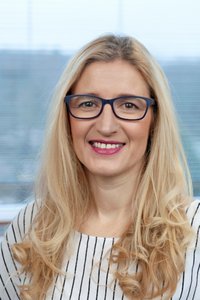 event manager
Tereza Nepasicka
(registration, event production)
email:  nepasicka@pemcom.cz
tel.: +420 724 599 951